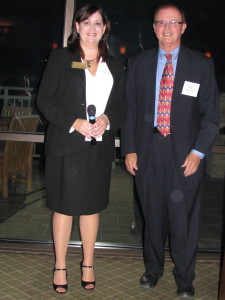 In January, 2014, Attorney Debra Leffler Streeter took the seat as President of the North County Bar Association (NCBA). As the lead attorney at Streeter Law Group, Ms. Streeter helps families and businesses plan for the future, offering services in estate planning, elder law, and asset protection. She shows a commitment to her local community by her involvement in many organizations and is second-to-none when it comes to supporting her family.
Ms. Streeter grew a law practice different from most. Clients continue to comment on her thorough detail oriented results, and her attentiveness. Her emphasis on personal service guarantees that each client feels confident with their planning decisions.
Debbie is also active in the following organizations: State Bar of California, Medicaid Practice Network, California Association for Nursing Home Reform, California Care Planning Council, and the National Association of Elder Law Attorneys. She provides educational speeches on issues involving elder law and estate planning, and is held in high regard by other attorneys on these matters.
While she maintains a successful career – based on helping other families, Debbie remains committed to her own family. Both of her children having expressed interest in becoming lawyers "like mom" when they grow up. Obviously, her positivity and dedication showed through in every part of Debbie's life.
Debbie's dedication to her profession, knowledge of the law, and commitment to her clients makes her the perfect person to be named 2014 President of NCBA. So, whether you are starting a family or a business, rest assured that Debbie, and Streeter Law Group will be there for you, providing the highest level of personal service.